Website Design & Development
Establish authority and generate leads. Your website's design should focus on meeting your company's needs, as well as the needs of your customers before development work can start.
A tricky balancing act to pull off, but we'll help you take on this challenge. Your website serves as the cornerstone of your brand's presence and is a powerful way to generate revenue.
At Best Web Design, we give you a bang for your buck by taking your audience, business insights and processes all into account. We create more than websites, we create online platforms that become an asset, generating revenue 24/7.
Live search

What is Live Search? – Live Search is an ajax based search form that displays results in real-time. This feature will give your visitors a better search experience, increase sales and more. No matter if you are the owner of a small blog or a huge eCommerce store full of products, this add-on will make your visitors love you even more. What makes our Live Search so great? – Mobile-Friendly – displays search results like Google or Takealot and is Perfect for any type of business.


---

Parallax & Video backgrounds

We create stunning & modern pages with the smooth parallax effect that everyone loves. We take care of uploading high-quality compressed videos, and creating conversion drive call-to-action phrases, professionally sourced images, buttons, or other graphical elements that will ensure higher conversions.


---

Translator friendly websites

Built-in translator & WPML ready – Our built-in translator function will allow your website to translate texts directly from primary to secondary languages. However, if you need a multilingual website, we'll need to use our copywriting gurus to ensure perfect translated text scrips to allow your website to be multi-cultured and readable in their language of choice.


---

Unlimited colours

The Best Web Design team comes with colour theory knowledge and experience. Once your website is launched, built-in colour pickers allow quick colour changes. Nearly every element of the website can be changed effortlessly. We can set your colours to align with your brand style guide or prepare a new themed skin from scratch.


---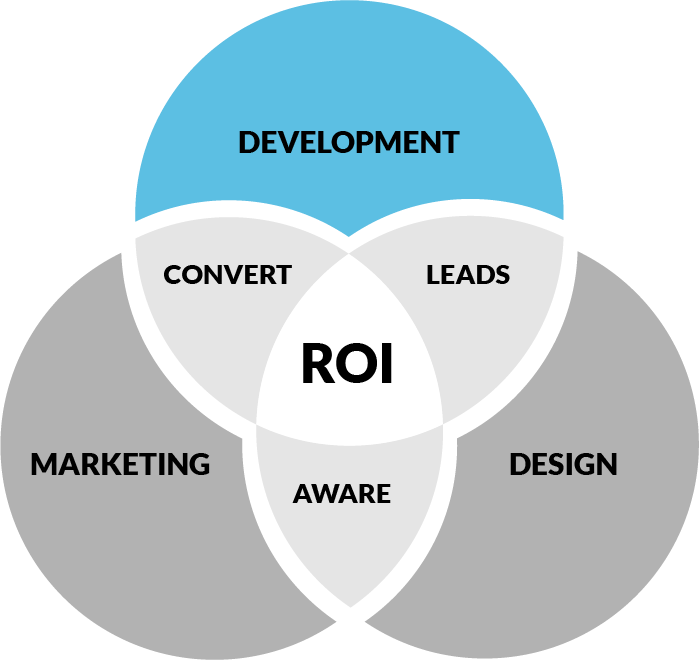 The bigger picture
Your website is the key to your kingdom.
It serves as your business's online brand identity and is the destination where your customers can find out more about your products and services.
We are here to tell your story and to help your business connect with your ideal customers. We will help you reach your target audience and drive them to take action.
Reach out today to get started on your web & app design journey to increase your business's bottom line.
APPOINTMENT
Let's discuss your project
A video call is all we need.
CALL BACK
Still have some questions?
We'll call you back and make sure you've the answers.
I recently worked with Best Web Design to develop an e-commerce website for my online store, and I must say that I am thoroughly impressed with their services. The team at Best Web Design was highly professional, prompt, and attentive to my needs.

The process of working with Best Web Design was seamless. They took the time to understand my business and the unique needs of my e-commerce store. They could translate my ideas into a stunning website design that looked great and was also user-friendly.

The Best Web team was always available to answer any questions or concerns I had throughout the development process. They were also very patient with my requests for changes and modifications and worked tirelessly to ensure that the final product met my expectations.

What I appreciated most about working with Best Web Design was their attention to detail. They took the time to ensure that every aspect of my website was optimized for search engines and mobile-friendly. This attention to detail has already started to pay off, as my website has seen a significant increase in traffic and sales.

The process was smooth and seamless, and the team was always available to answer any questions I had along the way. They took the time to understand my business and target audience and tailored their approach to suit my needs.

Thanks to Best Web Design's lead generation service, I have seen a significant increase in high-quality leads through my website. Their strategies and tactics are truly effective and have helped me grow my business meaningfully.

I recently used Best Web Design for their lead generation service and couldn't be happier with the results. From start to finish, the team at Best Web Design was professional, knowledgeable, and dedicated to helping me achieve my goals.

I've been using Best Web Design's maintenance services for my website for the past year, and I have to say, I am thoroughly impressed. They are incredibly responsive and respond quickly whenever I have questions or concerns. Their team is knowledgeable and professional and always goes above and beyond to ensure my website runs smoothly. Highly recommend their services!

If you're looking for reliable and efficient website maintenance, look no further than Best Web Design. I've used their services for multiple websites over the years and have never been disappointed. Their team is always on top of things, ensuring our website is up-to-date and secure. Plus, their prices are very reasonable for their service quality.

Best Web Design has been an absolute lifesaver for me and my business. As someone who is not particularly tech-savvy, I struggled to keep up with the maintenance needs of my website. But then I found Best Web Design, and they have made everything so easy and stress-free for me. Their team is friendly, patient, and incredibly helpful, and I would recommend them to anyone who needs assistance with their website.
Website Design & Development FAQ
1
Q1: How much does it cost to build a new website?
This is our #1 question and the only way to give an honest answer is for us to have a conversation with you.
We must fully understand your business, your offer, your target audience, your goals, and what problems the project will solve before we know what needs to be done. This will dictate the final price.
We believe that prescription without diagnosis is malpractice.
Here are a few initial questions to help you determine the scope of your project:
Who is your ideal customer?
What is the #1 action you want your ideal customer to do when they interact with your website?
How will we know this project has been a smashing success 12 months from now?
What marketing are you doing now for your business? How will this change once this project is complete?
Do you sell products online?
Do you already have a logo and does it resonate with your ideal customer?
Are we replacing an existing website
What is and isn't working on your existing site?
How many monthly visitors do you receive right now? How many become leads? How many of those leads become customers?
Do you have a professional copywriter on staff?
Do you already have professionally shot photos?
2
Q2: Will I own my website? What about photography?
100%
We understand that owning your website & content, even for a small business, is a critical part of solidifying a future online.
Once we receive your final payment, copyright is automatically assigned as follows:
You own the graphics and other visual elements that we create for you for this project. We will provide you with the original vector files as well. No funny business here!
You also own text content, photographs, and other data you provided unless someone else owns them.
We'll give you a copy of all files which should be saved in a safe location. We are not required to keep them or provide any native source files we used to make them if they are lost or corrupted.
WordPress is an open-source content management system. You have full rights to the usage of the code as well including the CSS, HTML, PHP, or other programming used.
3
Q3: How long does it take to build a website?
Our #2 most asked question!
The time required to design your website is determined by three (3) factors.
The scope of the work to be done (logo, copywriting, photography, web design, etc).
The availability and skill of the team that is building it.
How quickly the client can provide feedback and their availability for any necessary team meetings.
That being said, a lead generation website takes 4-6 weeks including professional copywriting, photography, design, development, and rounds of feedback.
E-commerce and membership can take 3-6 months and this is greatly dependent on the number of features & products.
If you want to work with a web development company based in Johannesburg that will take the time to determine an exact scope, cost, and timeline for your endeavour, contact us and let's talk.
4
Q4: What is your hourly rate?
For a full-scale project, we bid a fixed rate for a fixed scope. Contact us to get an idea of what that rate may be for your specific project.
For ad-hoc work, our billable rate, as of January 1st, 2022, is R 550 per hour and we bill in 1/4 hour increments and invoice at the end of each month.
Clients must be on one of our maintenance plans to be eligible for ad-hoc work. After all, how can we work on a website that isn't consistently taken care of?
5
Q5: What process do you have for web design & development projects?
Our web design & development process is based on the double diamond process model.
Discover –we gain all insight into the project.
Define –we compile a project scope to determine prioritised focus areas.
Design & Develop –we execute the user-orientated design & developed solutions.
Demo & Deliver –we'll do a live demo of your website to gain feedback for implementation before we deliver the final project.
It's important to bear in mind that this model isn't always and a project could potentially be required to go back and forth between these stages in order to deliver the best end result.
6
Q6: What happens after my website goes live? Do you provide ongoing support?
Absolutely.
We host and maintain our client's sites after they are created through our maintenance plans.
Need help with your marketing efforts or want to add eCommerce? We have you covered.
Want to add new designs or features down the road? No problem.
We love seeing clients and our own people grow and we will be there with you every step of the way.
7
Q7: Can you work with my existing marketing team?
If they are awesome, yes.
We can extend your existing marketing firm with User Experience, User Interface Design, Copywriting, Photography, videography or Animation, and help from our Online Marketing & SEO specialists to get you more traffic.
However, there is always a benefit in combining your internet marketing efforts with your development efforts.
We can provide that solution for you.
Online marketing services require a different set of tactics than what some traditional marketing agencies are equipped to handle.
We are happy to talk and work with your existing team.
8
Q8: Where is the Best Web Design team located?
All of the Best Web Design's staff work either on-site at our head office situated in Robindale, Randburg or remotely from their home-based offices. View the team
9
Q9: Do you provide search engine optimization, Google AdWords, and Social Media marketing services?
Getting eyeballs onto their website is a priority for most of our clients. For this reason, we have an online marketing department dedicated to your SEO, Email Marketing, Data Analysis, Social Media, QR codes and Pay Per Click needs.
10
Q10: Do you work with e-commerce?
We love working with eCommerce clients and are currently providing solutions using Shopify and WooCommerce.
11
Q11: What is your full-service list?
Website Design & Development
- E-commerce
- Lead Generation
- Web App
- Maintenance
2. Online Marketing
- Email marketing
- Data metrics
- Pay Per Click
- QR Codes
- Search Engine Optimization
- Social Media Management
3. UX/UI Design
- User Experience Design
- User Interface Design
- Blue Printing & Process Mapping
- Wire Framing
- Prototyping