Website Design & Development
Establish authority and generate leads
Introduction
Your website's design should focus on meeting your company's needs, as well as the needs of your customers before development work can start.
A tricky balancing act to pull off, but we'll help you take on this challenge. Your website serves as the cornerstone of your brand's presence and is a powerful way to generate revenue.
At Best Web Design, we give you a bang for your buck by taking your audience, business insights and processes all into account. We create more than websites, we create online platforms that become an asset, generating revenue 24/7.
Design & Development Services
Lead generation website
We identify and segment your business's ideal customers by formulating conversion strategies based on conversion funnels that have the highest chance of success.
With this in mind, your website will convert customers from visitors to a paying customer monitoring engagement as we know not all leads are equal. We are here to help you filter these quality leads with your website.
Our best performing websites also make use of SEO Search Engine Optimisation and Pay Per Click strategies to drive website traffic and build brand awareness.
Ecommerce
We create professional online stores so that you can start selling online and digitally transform your organisation.
There are several world-class e-Commerce platforms that we utilise to get your business online. The goal is to make it quick and easy for customers to check out online. Ultimately improve your customer's experience by saving them time and money by giving them the best product offer or promotional deal.
Our team of tech-savvy professionals will design and develop your online store to become a high yielding investment that can increase your bottom line.
Web App
Web apps allow your business to reach a global audience and represent your business 24/7. With a team of skilled developers, you can get your business at the forefront by making sure it's a true reflection of your brand.
Our goal is to accelerate our client's revenue and this is done by understanding your customer's motivations which is crucial to guarantee business success.
Maintenance
Maintaining your website is like looking after your car. In order for it to run smoothly and effectively, it needs to be maintained regularly.
No matter if your business is big or small, maintenance will be required to keep the site result driven and fast for a pleasant user experience.
We perform maintenance by changing images, adding new products, updating your content, or fixing bugs that are slowing your website down.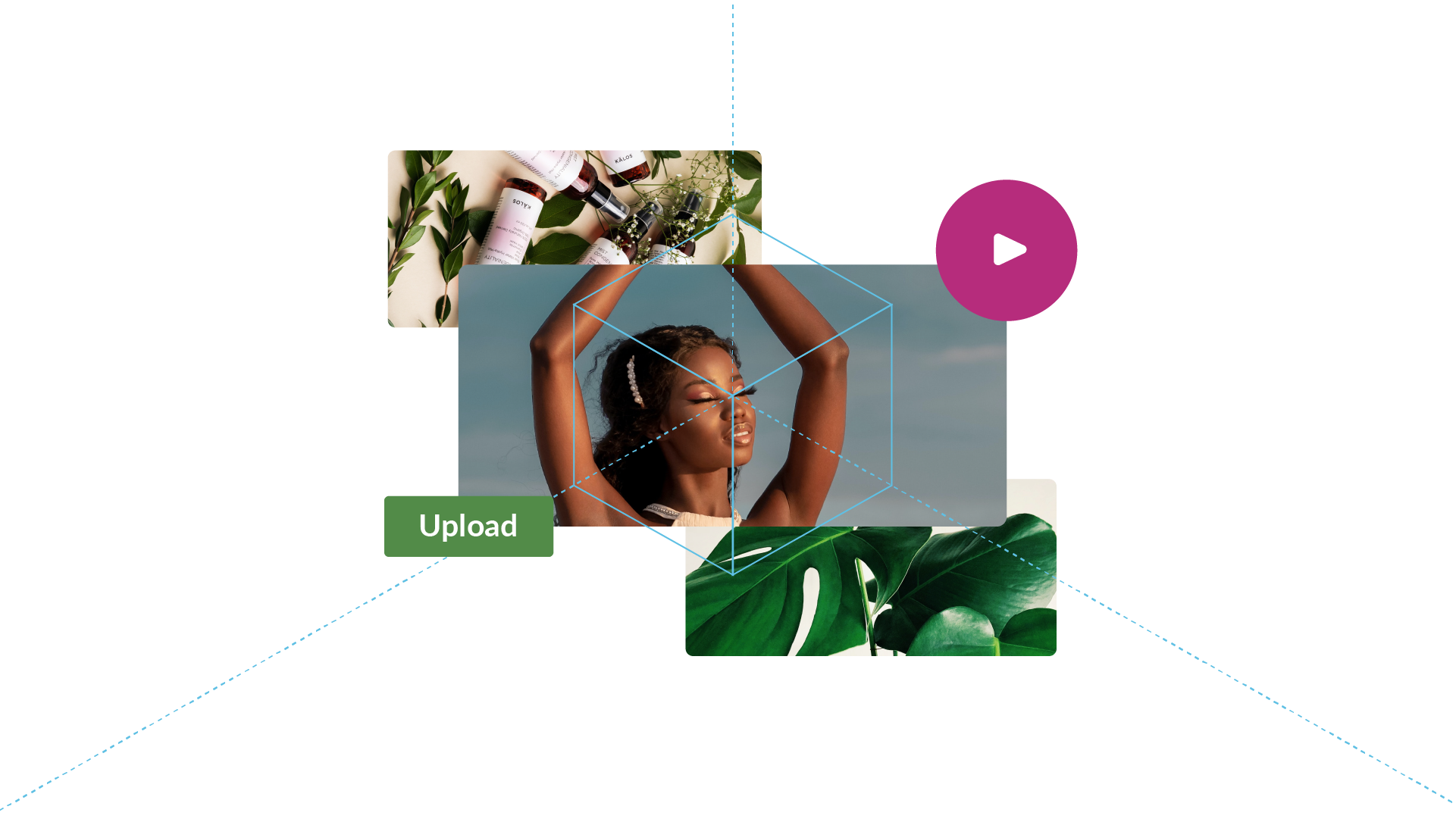 The bigger picture
Your website is the key to your kingdom.
It serves as your business's online brand identity and is the destination where your customers can find out more about your products and services.
We are here to tell your story and to help your business connect with your ideal customers. We will help you reach your target audience and drive them to take action.
Reach out today to get started on your web & app design journey to increase your business's bottom line.
Website Design & Development FAQ
1
Q1: How much does it cost to build a new website?
This is our #1 question and the only way to give an honest answer is for us to have a conversation with you.
We must fully understand your business, your offer, your target audience, your goals, and what problems the project will solve before we know what needs to be done. This will dictate the final price.
We believe that prescription without diagnosis is malpractice.
Here are a few initial questions to help you determine the scope of your project:
Who is your ideal customer?
What is the #1 action you want your ideal customer to do when they interact with your website?
How will we know this project has been a smashing success 12 months from now?
What marketing are you doing now for your business? How will this change once this project is complete?
Do you sell products online?
Do you already have a logo and does it resonate with your ideal customer?
Are we replacing an existing website
What is and isn't working on your existing site?
How many monthly visitors do you receive right now? How many become leads? How many of those leads become customers?
Do you have a professional copywriter on staff?
Do you already have professionally shot photos?
2
Q2: Will I own my website? What about photography?
100%
We understand that owning your website & content, even for a small business, is a critical part of solidifying a future online.
Once we receive your final payment, copyright is automatically assigned as follows:
You own the graphics and other visual elements that we create for you for this project. We will provide you with the original vector files as well. No funny business here!
You also own text content, photographs, and other data you provided unless someone else owns them.
We'll give you a copy of all files which should be saved in a safe location. We are not required to keep them or provide any native source files we used to make them if they are lost or corrupted.
WordPress is an open-source content management system. You have full rights to the usage of the code as well including the CSS, HTML, PHP, or other programming used.
3
Q3: How long does it take to build a website?
Our #2 most asked question!
The time required to design your website is determined by three (3) factors.
The scope of the work to be done (logo, copywriting, photography, web design, etc).
The availability and skill of the team that is building it.
How quickly the client can provide feedback and their availability for any necessary team meetings.
That being said, a lead generation website takes 4-6 weeks including professional copywriting, photography, design, development, and rounds of feedback.
E-commerce and membership can take 3-6 months and this is greatly dependent on the number of features & products.
If you want to work with a web development company based in Johannesburg that will take the time to determine an exact scope, cost, and timeline for your endeavour, contact us and let's talk.
4
Q4: What is your hourly rate?
For a full-scale project, we bid a fixed rate for a fixed scope. Contact us to get an idea of what that rate may be for your specific project.
For ad-hoc work, our billable rate, as of January 1st, 2022, is R 550 per hour and we bill in 1/4 hour increments and invoice at the end of each month.
Clients must be on one of our maintenance plans to be eligible for ad-hoc work. After all, how can we work on a website that isn't consistently taken care of?
5
Q5: What process do you have for web design & development projects?
Our web design & development process is based on the double diamond process model.
Discover –we gain all insight into the project.
Define –we compile a project scope to determine prioritised focus areas.
Design & Develop –we execute the user-orientated design & developed solutions.
Demo & Deliver –we'll do a live demo of your website to gain feedback for implementation before we deliver the final project.
It's important to bear in mind that this model isn't always and a project could potentially be required to go back and forth between these stages in order to deliver the best end result.
6
Q6: What happens after my website goes live? Do you provide ongoing support?
Absolutely.
We host and maintain our client's sites after they are created through our maintenance plans.
Need help with your marketing efforts or want to add eCommerce? We have you covered.
Want to add new designs or features down the road? No problem.
We love seeing clients and our own people grow and we will be there with you every step of the way.
7
Q7: Can you work with my existing marketing team?
If they are awesome, yes.
We can extend your existing marketing firm with User Experience, User Interface Design, Copywriting, Photography, videography or Animation, and help from our Online Marketing & SEO specialists to get you more traffic.
However, there is always a benefit in combining your internet marketing efforts with your development efforts.
We can provide that solution for you.
Online marketing services require a different set of tactics than what some traditional marketing agencies are equipped to handle.
We are happy to talk and work with your existing team.
8
Q8: Where is the Best Web Design team located?
All of the Best Web Design's staff work either on-site at our head office situated in Robindale, Randburg or remotely from their home-based offices. View the team
9
Q9: Do you provide search engine optimization, Google AdWords, and Social Media marketing services?
Getting eyeballs onto their website is a priority for most of our clients. For this reason, we have an online marketing department dedicated to your SEO, Email Marketing, Data Analysis, Social Media, QR codes and Pay Per Click needs.
10
Q10: Do you work with e-commerce?
We love working with eCommerce clients and are currently providing solutions using Shopify and WooCommerce.
11
Q11: What is your full-service list?
Website Design & Development
- E-commerce
- Lead Generation
- Web App
- Maintenance
2. Online Marketing
- Email marketing
- Data metrics
- Pay Per Click
- QR Codes
- Search Engine Optimization
- Social Media Management
3. UX/UI Design
- User Experience Design
- User Interface Design
- Blue Printing & Process Mapping
- Wire Framing
- Prototyping