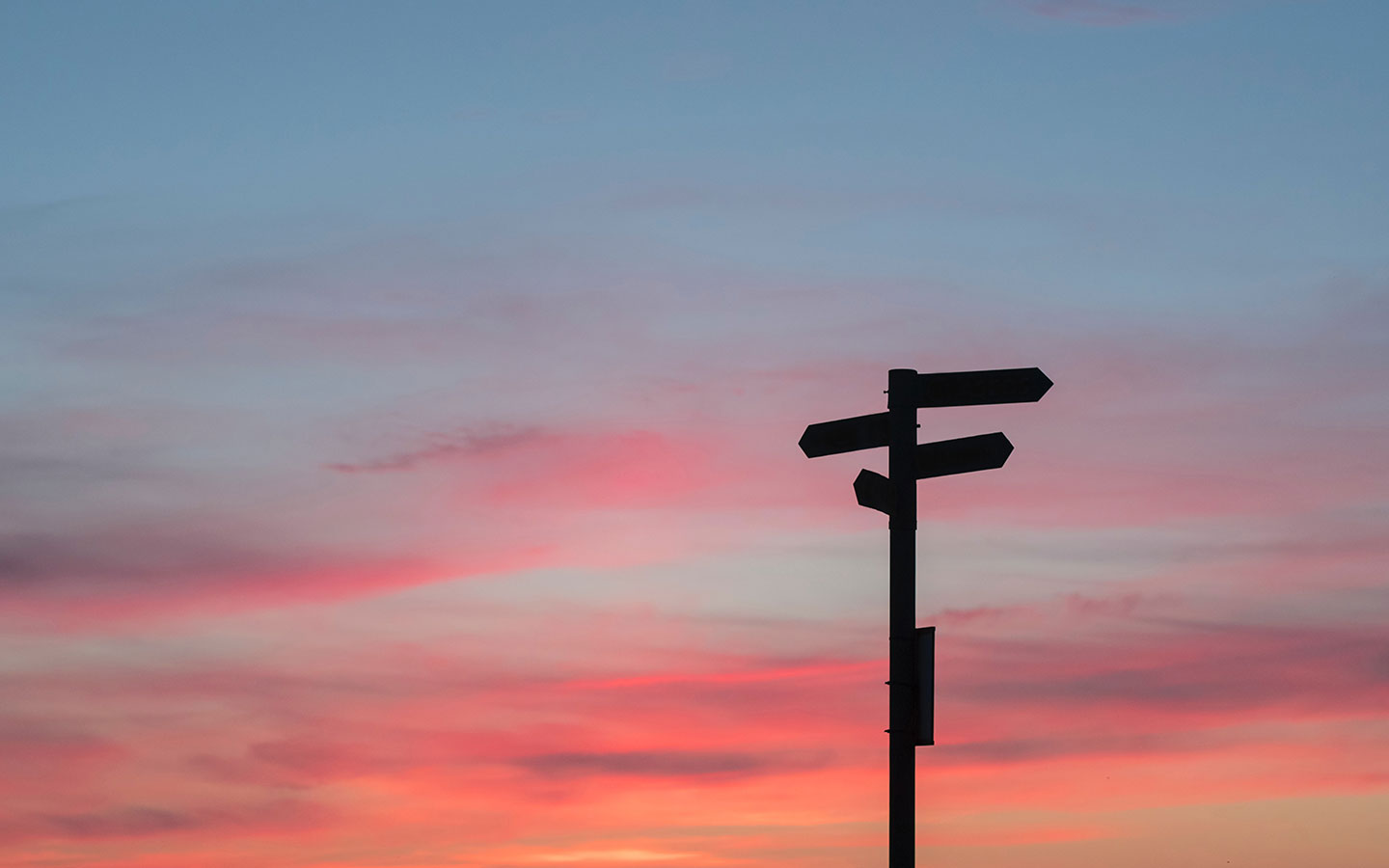 The decision making process: A thought process
July 31, 2019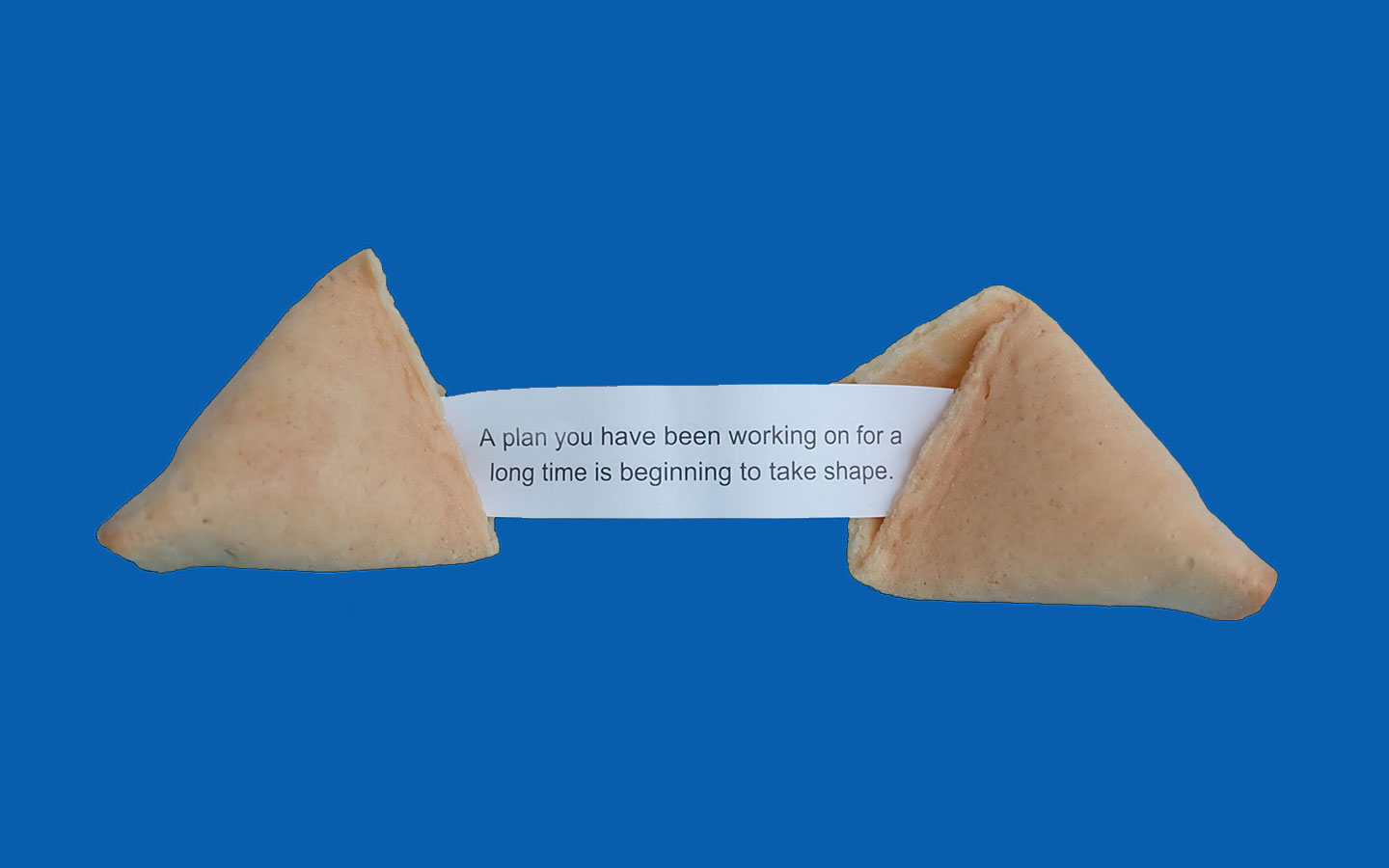 Benefit from Digital Transformation
January 20, 2020
Thought Leadership
---
The term "Thought leadership" is being thrown around the internet to describe anyone with a few thousand followers on social media platforms, such as Facebook, Instagram, Linkedin and Twitter
Thought leaders often make use of online marketing agencies or approach social media service specialists to help create relevant content for their audience. But what does the term really mean and what's involved in becoming a thought leader?
In this article, we will have an in-depth discussion on Thought leadership and the process of becoming a market leader within your industry.
A thought leader can be defined as someone that's an industry expert who shares his/her expertise with a broader audience. The sole purpose is to educate, improve and add value to the industry as a whole.
When it's done right, thought leadership can transform your brand, create new opportunities and build long-lasting relationships and trust with people in your audience. Top professional services firms make use of thought leaders to develop and present top quality content for them, but one significant difficulty presents itself.
The environment in which thought leadership must fight for attention grows more and more crowded and competitive every day.
---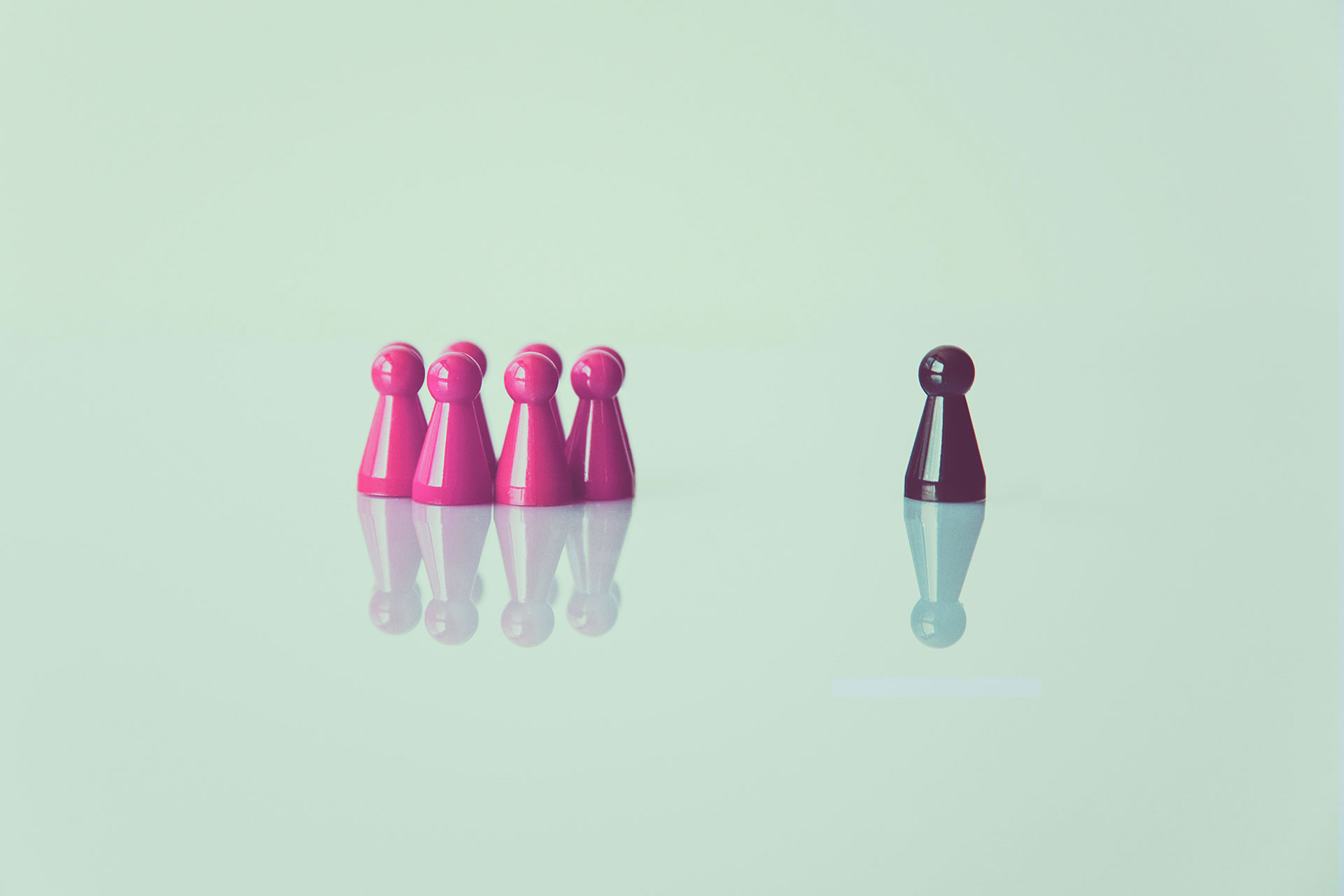 ---
Consequently, if a thought leader cannot provide their audience with new and refreshing insights that are relevant to them, they will lose the interest of their audience. It's of utmost importance to remember that if you're talking about products or services that you don't provide, who are you really helping?
To be a true thought leader one must become a trustworthy and engaging resource for others within the same industry. Thought leaders successfully educate and engage with their audience by sharing their industry experience through authentic and quality content
Becoming an industry expert simply does not happen overnight. There's a lot of work that goes into becoming a thought leader in order to establish yourself as a credible source of information.
By creating authentic engagement, you establish yourself as a credible thought leader within your industry. Let's have a look at some of the tips below on how to become a thought leader within your industry
How to become a thought leader
1. Know what you're an expert in
As smart as you are, you have to admit that you cannot possibly know everything. No one does and that's Ok. You don't have to know everything about everything to become a thought leader, but ask yourself. What do I know about my industry that would help my audience better understand the industry?
Great thought leaders understand their niche completely. They know where they can add value with their knowledge and what it is that their audience values. Thought leaders connect with their audience by writing quality content.
2. Forget about self-promotion
When thought leaders overly promote themselves it turns their audience off. In reality, no one wants a pitch about your product. Your role as a thought leader is to contribute meaningful insights and provide value to your audience.
Thought leadership content can build your brand and has an impact on your company's bottom line, but that doesn't stipulate that you should be promoting your business all the time. Focus instead on creating value, education and being helpful.
3. Publish High-Quality content
At Best Web Design we firmly believe in quality over quantity when it comes to creating thought leadership content. Settling for low-quality content is the equivalent of buying cheap fuel for an expensive car.
You might slide by a few times with low-quality content but your audience is bound to notice that and won't keep coming back. Always remember that it takes 6 months to build a Rolls Royce and just 13 hours to build a Toyota.
4. Understand how video content can be used
It's no secret that video content is in high demand at the moment. When creating video-based content, It's crucial to understand how you should speak to your audience. Social media platforms such as Facebook and Instagram have become Video-friendly which provides the Thought leader with multiple platforms to release video-related content.
Just remember that videos are fairly engaging up to two minutes, so keep your message clear and to the point.
5. Consistency is key
In order to get your audience to remember you as a thought leader, you'll have to publish content on a regular basis. If you're publishing good articles but you're not consistent about the process, your audience will lose interest and forget who you are. Generally, thought leaders are in it for the long haul, they're not there to make a quick buck out of it.
Consistency in content, social interactions, and publication contribution communicates authenticity and that's what sets you apart from the rest of the thought leaders within your industry.
6. Don't limit yourself
Thought leaders tend to forget that their company blogs only reach out so far to audience members. You cannot expect new audience members if your posting content on sites they've never visited before.
Great thought leaders find out where their audience members are consuming most of their information and make sure to publish their content on those sites.
Don't limit yourself to one type of content either. Try writing articles, posting video content, infographics or podcasts. By doing thorough research, you will find the "Type" of content your audience enjoys to view.
So many thought leaders tend to leave their social media accounts incomplete or abandon them altogether, which causes the audience to question the validity of the account they wish to follow.
7. You create the best content as an expert
As the world of digital evolves, consumers are becoming immune to self-promotional and manipulative content marketing techniques. A recent survey suggests that 67% of people consider content marketing to be useful and 33% believe it to be biased and unreliable. As a thought leader, your role is to share valuable insights your audience can benefit from and learn from.
Take the time to reflect on what it is you're trying to tell your audience, provide them with value and you'll see the results payoff from helping to shape your industry.
Always remember when you have key employees helping to contribute non-promotional, high-quality content, you'll showcase the people behind the brand that your audience can trust thereby humanizing your brand.
---
Connect with your audience
Using digital marketing to connect better with your audience
---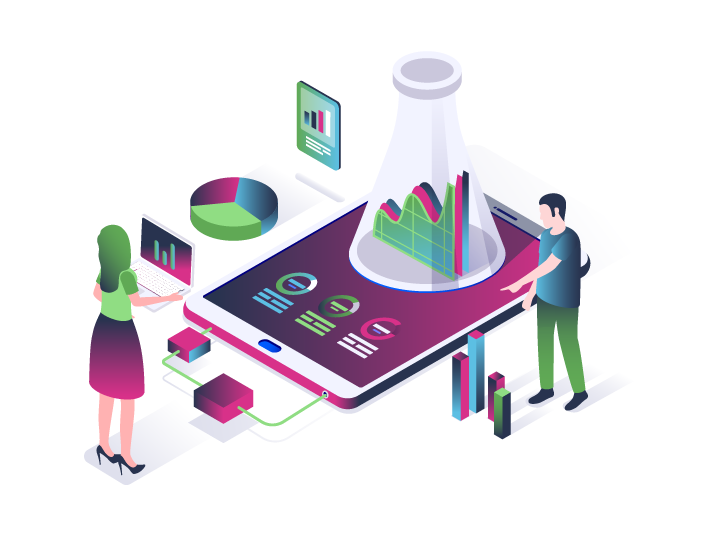 ---
When it comes to thought leadership it's all about finding innovative ways to connect with your audience. As a result, thought leaders need to have a 360-degree view of their audience in order to deliver their message on the correct content management & social media platforms.
As a thought leader, you have to know which digital channels your audience is using and where your audience is spending most of their time. Below we will be breaking down the elements of a digital content strategy.
---
Websites & Mobile Applications
Websites & Mobile Applications are the final destination for one's audience, whether they end up on your functional landing page or a services page, you need to create an exceptional user experience for your audience. Ensure that you have call to actions across highly trafficked pages on your website.
It's also imperative that your website content is SEO optimized from the start so that your brand is found organically when your audience is searching Google for related topics.
Don't forget that your website must be mobile responsive in order to scale well, and It should be easy for the reader to navigate. Mobile traffic as a percentage of web & app traffic is increasing year by year
---
SEO (Search Engine Optimization)
93% of online experiences start with organic searches via search engines and 70% of links users click on are organic search engine results. Not having an organic search engine result or not ranking on the first page of Google for a keyword phrase, makes finding your organization very difficult for your audience or potential customers.
SEO helps you gain brand awareness and increases organic traffic to your website. By doing audience research and knowing what keywords and phrases your target audience uses, you can align this with the content you're producing.
---
PPC (Pay Per Click advertising)
Did you know that the top 3 paid advertising spots receive 41% of clicks in search engine results? With PPC, you pay for every click your display banner, search ad, website, social platforms and search engine result receives.
The beauty of PPC is the fact that you could easily and accurately target your audience to get them to engage with the content you've created.
---
Outbound email campaigns
A recent study indicates that 91% of people check their emails on a daily basis, which means that you should be including outbound email campaigns in your digital marketing strategy.
Email campaigns are excellent ways to interact and communicate with your existing audience and to develop long term relationships. It's also a good way to speak directly about their pain points.
---
Social Media
Social media provides thought leaders with easy ways to connect with their audience and take full advantage of the relevant social media platforms.
Social media platforms such as LinkedIn and Facebook are powerful platforms to generate interest within your audience and to get your message across. Don't forget to invest in other platforms such as Twitter and Instagram which all appeal to different audiences.
---
Content marketing
By now you should know and understand that content is one of the most powerful tools at your disposal. Brilliant thought leaders utilize different types of content to spread their message and to test and see what works for them.
Infographics, Videos, social posts, and how-to guides are all ways to test the response of your audience and leads to more lead generation. Thought leaders should ensure that their content is freely available in the form of blogs and social posts that entices the audience to engage with the content.
---
In Short
When approached correctly, thought leadership marketing establishes credibility and value to your audience without coming off as self-promotional or unrealistic. It enables you to present yourself as a credible source of information that people can trust. In the end, you're not only earning trust amongst your audience, but you're also earning business too.
In the modern digital age, consumers want proof and thought leadership is an excellent way to provide it. Remember the sole purpose is to educate, improve and add value to the industry as a whole.
Take a look at Apple, Steve Jobs was more than just a mascot. He propelled Apple to its leading position in the tech space industry and directly impacted how we view and consume information.
Steve Jobs didn't just brand his organization, he branded himself to align with the core values of Apple, and generated excitement around upcoming products and personalized the digital world. He's a prime example of an excellent thought leader.
To give you another example, ZwavelStream clinic's CEO Denza Steenkamp is a great example of a thought leader, ZwavelStream clinic utilized digital transformation in order to create mental health awareness amongst their audience, encouraging those who face a mental disorder to seek help from a professional health care provider.
Building beneficial relationships with other thought leaders in your industry helps you enhance your reputation by association. Don't shy away from responding to other thought leaders posts with some of your own relevant insights, and join industry-relevant groups or forums to engage with other thought leaders within your industry.
At Best Web Design we strive to help our clients succeed, we can certainly help you become a thought leader and create a winning content marketing strategy to help your brand flourish. We have walked this road with numerous clients and ensured that they reach their goals. We can help YOU too! Contact the Best Ad Design team to discuss your business's needs.