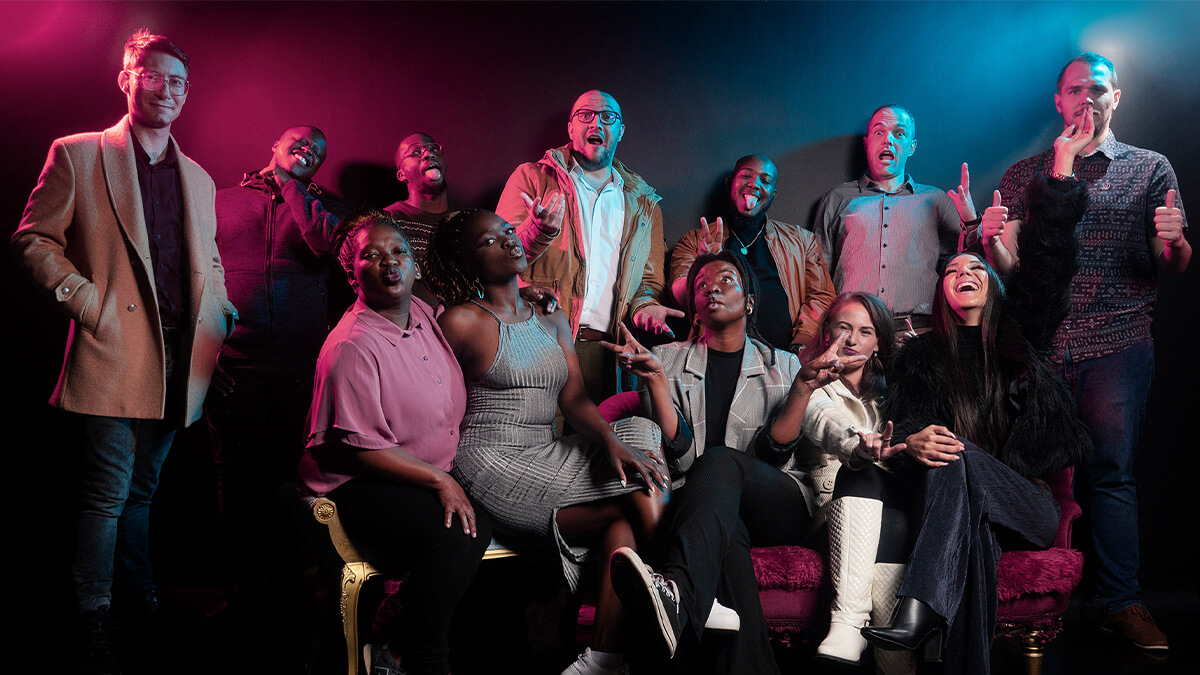 Moments that made you realise you chose the right team
November 28, 2022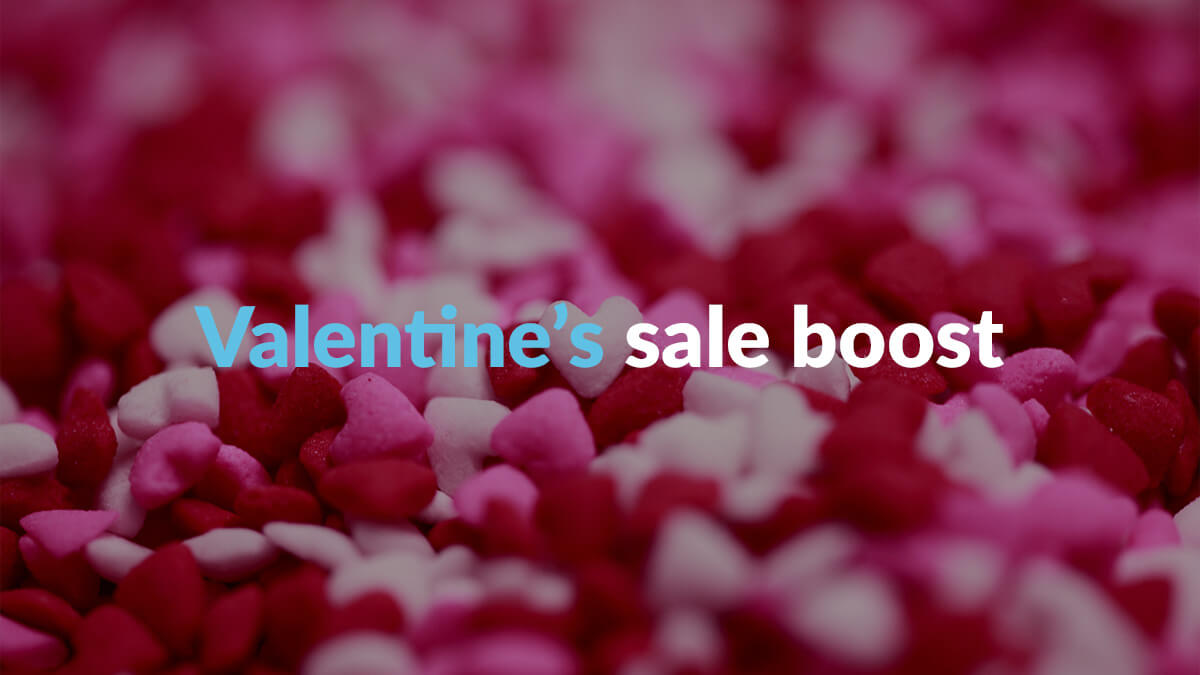 Boost Your Sales for Valentine's Day
January 31, 2023
A new year has begun, and digital marketers focus on improving client engagement
---
As long as you have the right people on your team, your business is going to grow successfully, as follows:
In order to increase the business's profitability and reach, companies should scale their marketing goals to achieve those goals. A company can achieve this by expanding into new markets, increasing production, or improving sales and marketing efforts such as client or customer engagement.
Business owners need a clear plan for growing their company before they can scale effectively. A more extensive operation is most likely to require an investment in infrastructure and resources and implementing systems and processes that support it. Despite the challenges of scaling a business, it can be a very successful method of growing a company.
---

---
It can take time to scale a business. Several factors must be considered before scaling up a business's marketing efforts. Every business owner needs to consider the following factors:
Current processes and systems
As your business grows, you will see an increase in the number of employees and customers. To put it another way, your existing processes and systems need to be capable of handling the increase in volume. When they are unable to do so, it's time to invest in new ones.
The right team
Scaling a business requires much work, and the right team can help you succeed. Are there people in place who are capable of handling the increased workload? If you still need to, you should hire or train new employees.
Financial resources
Scaling a business can be costly, so ensure you have the financial resources available. Can you afford to expand your business? If not, your growth will require either raising capital or finding other funding sources for your business's growth.
Demands for your product or service
You must ensure that your product or service is in demand before scaling your business. Find out if what you're offering is needed by conducting market research. If not, you may want to wait until the market is ready before scaling.
Preparation
There are many challenges involved in scaling a business. How well prepared are you to handle increased workloads? Have you developed a plan for dealing with customer complaints? Consider whether scaling now is the right time if you are still deciding.
If you are thinking about scaling your business, these are a few things you should consider. Considering your options carefully before making a decision is critical. Whenever you're unsure, speak with a professional agency, such as Best Web Design, who can assist you in making the right decision.
Do you currently have an effective marketing strategy? If you do not have one, now is the time to start implementing a marketing plan. Your business might miss out on valuable opportunities that can contribute to its growth.
On the other hand, thanks to technological advancements, your team can reach target audiences more effectively than ever before. Your team can reach a global audience through websites and social media platforms instead of being limited to local audiences.
Despite the enormous and opportunistic benefits these capabilities can offer your marketing team, there are some drawbacks. In today's world, technology is constantly evolving, and so are the skills required by organisations.
Furthermore, this changes the shape of job roles as well. Keeping up with the changing digital environment requires marketing employees to learn something new daily. Even with your team's best efforts, they could likely use a little extra support - whether by hiring more people or bringing in marketing specialists.
---
---
Due to the nature of social media, businesses can use it as a potential avenue for advertising and gaining potential customers. However, marketers and social media managers face some pain points when using social media to advertise for their companies.
It's the responsibility of marketers and social media managers to attract, engage and convert customers into paying customers for businesses. We'll discuss these issues and how they can be overcome at each point below.
Top 5 marketing team members for 2023
Your business needs to identify the gaps in its workforce and onboard a specialist who can assist the existing marketing team. To grow your business for the new year, you'll need these top five marketing team members:
1. Digital analyst
You will need to introduce a digital analyst to enable your team to generate the maximum possible return on investment (ROI). The role of a digital analyst is to inform the decision-making process.
Their purpose is to use all the tools available to compile customer insights and to identify how best your business can serve your clients or customers. We analyse and report every marketing effort and ROI to increase your business's conversion.
2. Content director
Businesses need to produce content consistently, which is where the content director comes in. A content director can oversee the strategy behind social media posts, and articles posted on your websites, and any customer engagement you engage in.
We ensure that your business is constantly updated with relative content on a daily and monthly basis, which will boost customer engagement and increase traffic to your sites.
3. Social media manager
You need to dedicate much time to social media. The process of creating engaging copy, creating innovative graphics, conducting research across multiple channels, and developing a campaign strategy can take hours.
Therefore, you need a social media manager who can focus on interacting with your audience if you want your customers to have a smooth buying journey. On the other hand, we ensure your target audiences are well-informed and have relevant content regarding your brand.
4. Copywriter
In most businesses, capturing and converting leads is a top priority. You will gain an enormous competitive advantage by hiring a copywriter to be a part of your team to create copy for your website and social media posts.
Furthermore, a copywriter can assist with email marketing campaigns and pay-per-click ads, which is where we come in.
5. Pay-per-click specialist
Your marketing team might need help to target ads accurately as Google ends cookies and GDPR tightens. Fortunately, a PPC specialist can help. With the help of a digital analyst, they can analyse customer behaviour and determine what bids should be placed to reach your target audience.
Through PPC marketing, we ensure our clients reach the right audiences online. We analyse every opportunity and devise a tailored strategy to yield a return on investment.
An agency manages all your online marketing needs from a single location with an experienced team of professionals. As a result, you can concentrate on running and growing your business. That is only one of many reasons why you should hire a digital marketing agency.
The most effective digital marketers have a clear plan for how each online campaign will help them achieve their goals.
Benefits of hiring a marketing team
Team of marketing specialists –

A marketing agency allows you to gain access to an entire team of strategists, designers, writers and SEO experts. These experts come with a wide range of skills, knowledge and experience to help scale your business.

Expanding online business –

A digital marketing agency can handle all your marketing needs. Whether it be a website, running social media ads or sending out newsletters to subscribers. This will give you the time to focus on growing your business.

Industry relevance –

Market research is essential before launching a campaign. An agency is responsible for relevant marketing practices and must understand the industry, competitors and recent trends. Furthermore, marketers keep up to date with the latest developments to ensure measurable results.

This can include researching your target audiences, their behaviours, preferences and interests to ensure the best results for your business.

Advanced analytical reporting –

Marketing teams are able to access cutting-edge software as one of their most significant benefits. As a result of this software, you will receive regular reports that show where your marketing efforts are excelling and where you need to improve.

This helps your business to implement a marketing strategy that will increase conversion rates and return on investment.
Digital marketing is ever-changing and evolving, as are the expectations from audiences who buy your products and services. A business's marketing strategies need to be flexible and structured simultaneously to keep up with the changing environment and yield profitable results.
The digital marketing approach you used last year (or even last month) might not produce the same results tomorrow or next month. It is, therefore, crucial for every business owner to have the right marketing team as part of their organisation.
---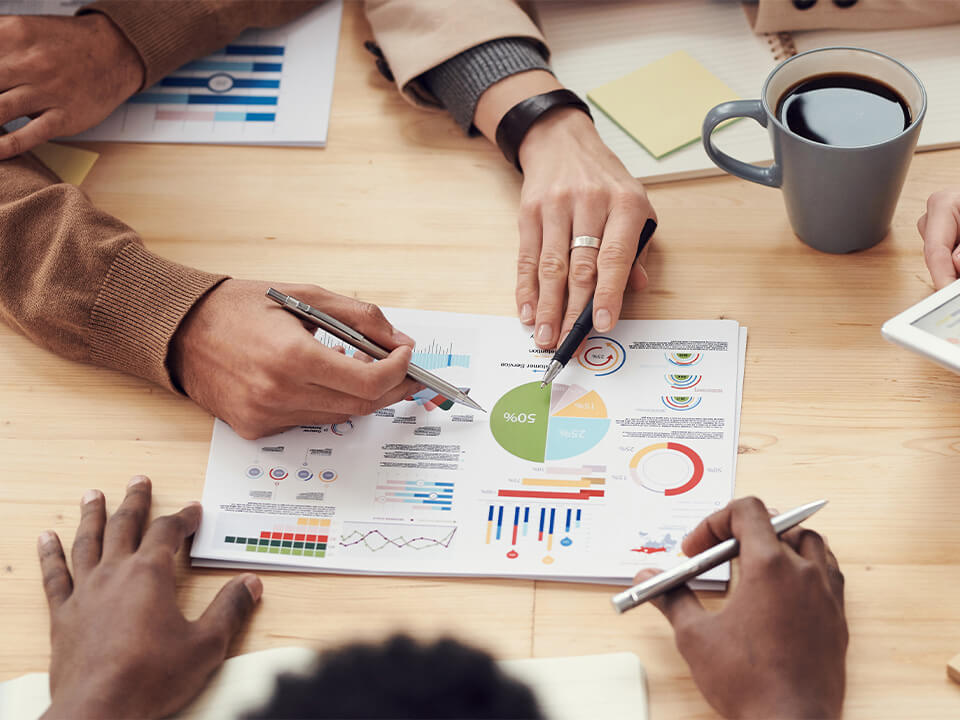 ---
The process of planning your marketing plans for the new year can be challenging. You need to understand the successes and failures from the previous year, determine your new goals, create a winning strategy, and constantly evaluate your actions. At Best Web Design, we help businesses stay on track by deploying full-time employees at our clients' offices when necessary.
Our employees fill specific positions internally so your team can work together and keep your production goals in place. Especially to help you and the team align with completing tasks and keep your production goals in place.
If you want to dive in further and learn more about how we can help your business succeed in 2023, get in touch with our team of experts through our website today, or if you prefer, you can request a free quote.