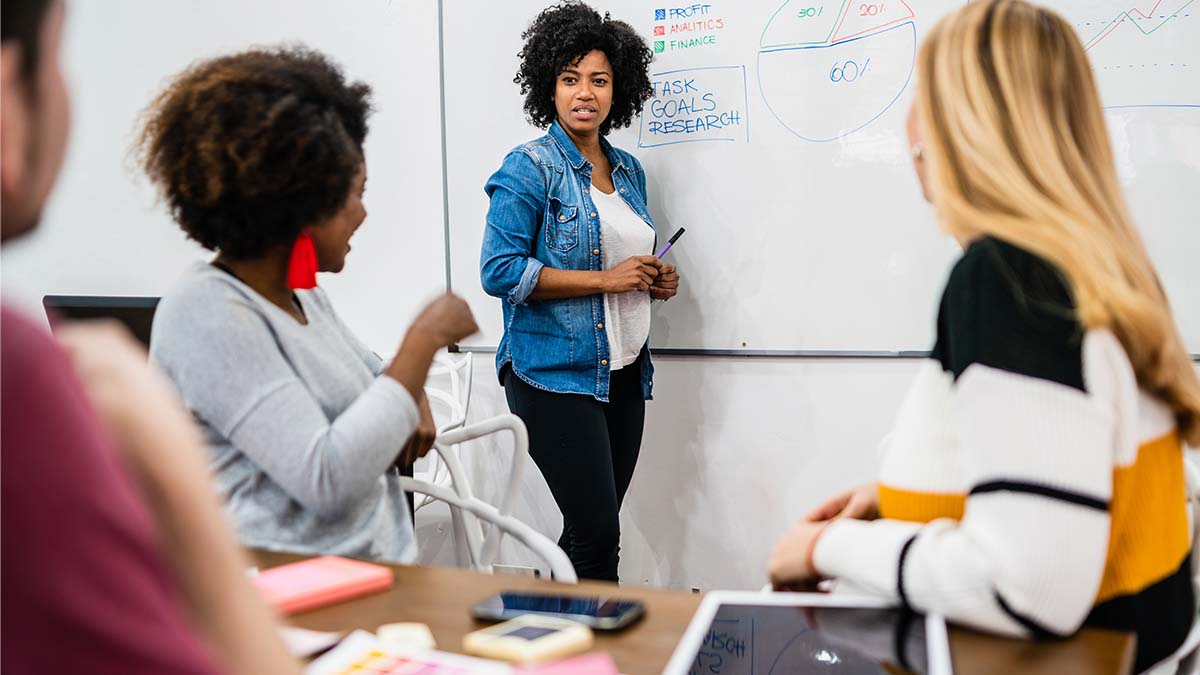 The importance of branding
February 24, 2022
The importance of your customer's experience
June 28, 2022
Suppose you want to be successful at online marketing
---
In that case, it helps to understand how all the puzzle pieces fit together and what steps are necessary for effective online marketing.
The importance of online marketing strategy
Marketing online uses strategically planned and implemented web-based channels to spread a message about a company's brand, products, or services to its potential customers and target audience. Online marketing is about reaching potential customers through online channels where they spend their time reading, searching, shopping and socialising. Having an online marketing strategy is vitally important.
It'll help you have direction, understand your market and potential customers, and develop an influential value proposition. Most businesses that lack a marketing strategy lack strategic goals, making it even more difficult to determine if the business is succeeding. Not having a strategy can easily miscalculate the demands for your services, and the more likely that you won't fully understand the online marketplace, competitors, and customer behaviours.
You will need to stand out from the crowd for your business to succeed, and having an online marketing strategy can help you with this.
Digital transformation goes hand in hand with digital business strategy. Through digital transformation, business models, operations, and customer experiences change. An organisation must coordinate with other departments and change its business processes to achieve digital transformation. The digital strategy, by contrast, is centred on technology, such as online platforms.
---

---
What is agility in the digital age?
For a business to be agile in the digital age, they need hyperawareness, informed decision-making, and fast execution. Businesses need to develop these abilities to respond to any emerging threats and grasp new market opportunities quickly and effectively.
Hyperawareness is the ability to detect and monitor any changes in the business environment. Businesses that are hyperaware are aware of what's happening around them, especially of changes that underline opportunities or threats. These insights can be used internally by employees and externally by customers, partners and competitors.
The second pillar of digital business agility is informed decision-making which is the business's ability to make the best possible decision in any given situation. For a business to do this, informed decision-making must be based on analysed data and insights instead of past experiences.
Fast execution is the third pillar of digital business agility. This is the business's ability to put the plans into action quickly and effectively. This will enable the business to put decisions into practice promptly and consistently monitor its options and progress against goals. The most vital part of a business to promote innovation is the ability to learn and adapt.
Experimenting and tolerating failure are vital ways to collect valuable feedback and are essential to success in the digital business.
Why is agility so important?
This is the part that describes your business, who your audience members are and what makes up your unique value proposition. It is also essential to know what differentiates your brand from your competitors when positioning your brand. Is it the price, product quality, values or customer service? Once you've decided on your brand's positioning, you can start by showcasing it to your audience.
---
Digital business agility in workforce management
A vital element of any digital transformation is workforce management. You are applying analytics of informed decision-making, hyperawareness and fast execution to decision-making, identifying and assigning talent to manage the decisions as efficiently as possible. If you implement these analytics, businesses can take significant strides toward transforming their workforces to compete successfully in the digital world.
---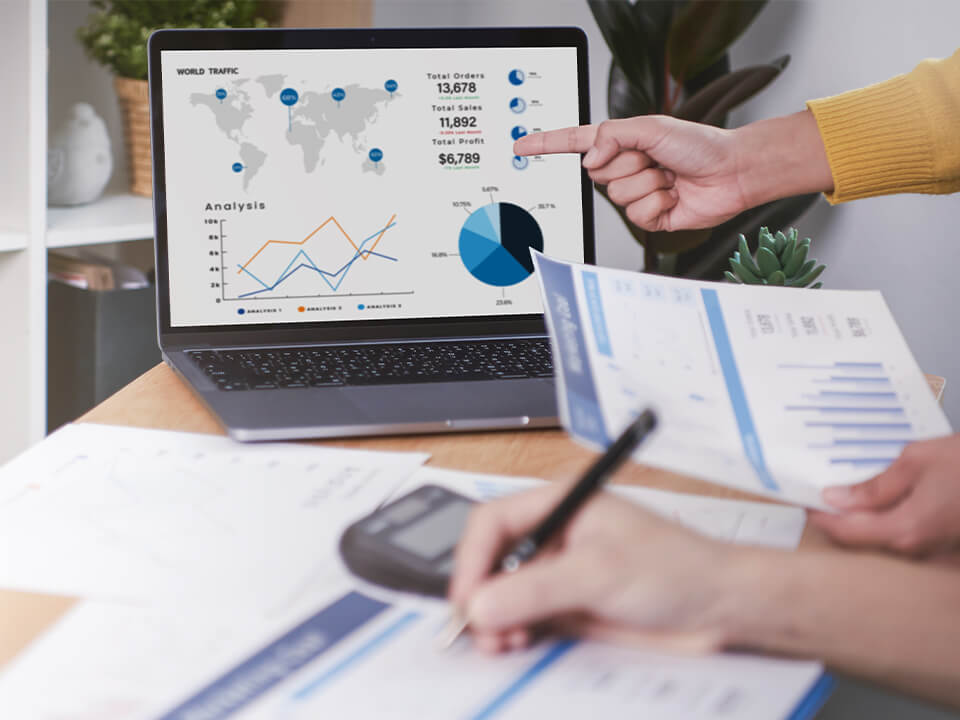 ---
Hyperawareness in workforce transformation:
Hyperawareness in the workforce is related to two digital accelerators: "behavioural awareness" and "situational awareness." The functions of these digital accelerators are to gather data about the internal and external business environment from the workforce, the operational environment and customers, which include insights. Businesses need technological assistance to enable "behavioural awareness" to effectively collect data from a workforce of thousands or more employees and contractors.
By analysing the communications data, a business's employee productivity can be improved rapidly. The "situational awareness" senses the changes in the marketplace, including the company's customer base, competitors and partners relevant to the organisation's tasks. This also includes sensing the operating environment that monitors the changes in the physical assets like the facilities that businesses use to deliver the products or services they sell.
---
Informed decision-making in workforce transformation:
Informed decision-making in the workforce transformation requires improving strategic decisions that can shape a business's future and daily employees' decisions. The digital accelerator, "augmented decision-making," combines with "ubiquitous analytics" and submerges analytics and informed decisions directly into the work process providing employees with the tools to make better decisions. This includes the "automated or fast decisions", whereas technology helps accelerate the speed of decisions through automation and analytics.
Informed decision-making ensures that the employees influence the decisions with the right expertise. The "inclusive decision-making" digital accelerator connects the shared intellect of the workforce whilst giving a voice to various viewpoints and expertise. This supports the front-line staff in planning their activities more efficiently with the outcome of increased productivity.
---
Fast execution in workforce transformation:
Fast execution in the workforce transformation focuses on two points - resources and processes. The workforce plays a vital role in ensuring that the business manages speed and excellence. As business conditions dictate, dynamic resources are the business's financial and technological assets.
They are divided into two types of resources - an agile talent, the ability to find workers with the needed skills and knowledge, and construct teams with speed and accuracy. The second one is agile technology, which can obtain fast technology resources and use infrastructure to meet rising business prerequisites.
Ensuring that employees are engaged in work is important for allocating talent. Less value and probability of quitting are the two major downsides of underemployed valuable employees. Software solutions can leverage internal and external data sources to identify employees at risk of deterioration. Optimal staffing is extremely difficult to achieve, but aligning staffing levels with changing traffic patterns avoid lost sales and improves profitability. This is fast execution in the workforce.
---
Economic value
Transformative efforts target to create economic value for the business organisation and value for the customers through cost, experience, and platforms.
With the people creating value, it's critical to succeed in a business environment to engage and efficiently deploy a high-performing workforce. Workforce transformation is the heart of digital business agility that drives success in the digital vortex.
---
Ways to become a more agile business
1. The agile business focuses on fewer priorities
Rather than focusing on long lists of priorities, agile approaches reduce them to a short (3-4) list of what must be done. Once each priority has been completed, you add a new item to the list in response to upcoming initiatives, strategies, and drivers that affect your company. These can either be internal or external.
2. Automate processes
For a business to become more agile, you must have exceptional communication methods. Many use dashboard information to provide a real-time communication channel that allows collaboration and understanding of what's happening between teams.
3. Empower teams to become more agile
Employees should be able to make decisions themselves. An organisation cannot be agile if its employees need a sign-off on every decision. Your business can only be agile if your organisation's culture supports it.
4. Agile business plans for the unexpected
Agile businesses plan for the unexpected because no one knows what the future may hold. A business having flexibility in its budgets, plans and reviews will give them a better chance of dealing with changes faster and easier.
5. Build an agile mindset
Innovation, collaboration, and trust are essential to an agile culture. It would help if you had employees involved in making necessary changes. Team members accustomed to traditional working methods may be unsettled by moving to an agile business model. It's easy to see why an agile workplace - with clear goals, increased autonomy, and more effective communication - leads to better employee engagement.
As the world becomes unpredictable, businesses can benefit from a more agile approach. Adopting agile techniques can help your business become more flexible and reduce its dependence on slower-moving traditional business methods.
---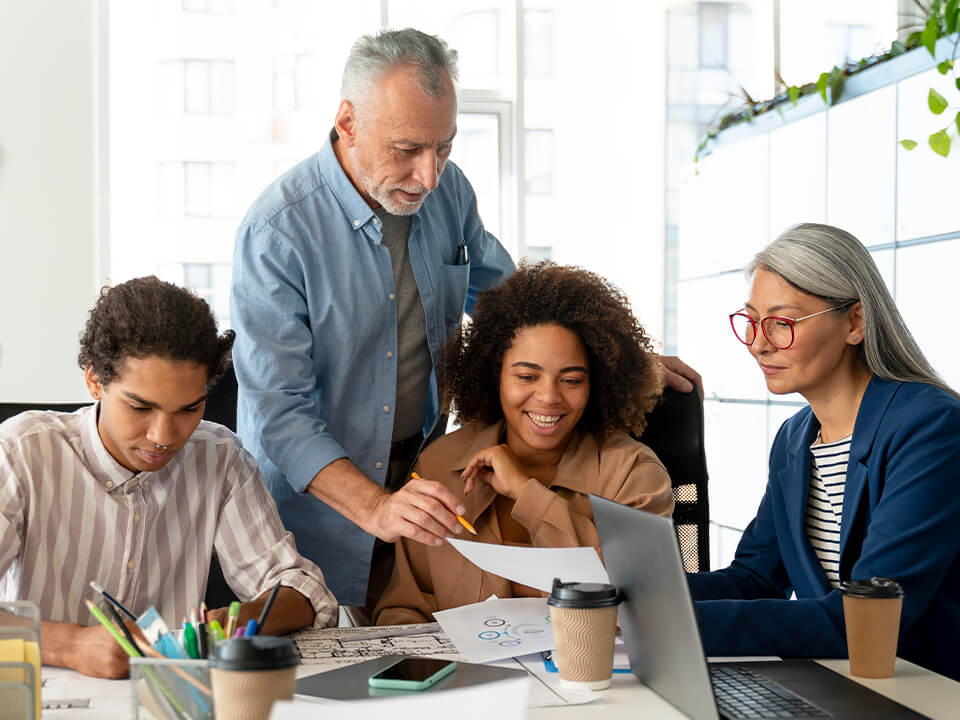 ---
Here is where we come in:
The Best Web Design team has strong internal processes that allow us to produce work on demand quicker than any other agency. Having Web & Mobile Applications for your business is unique. It enables people worldwide to find out more about you anytime and anywhere. Therefore, is it vital to ensure that your digital platforms are a true reflection of your company. We'll set up a meeting with you to discuss your product development plan, as we place great value in the contact sessions with our clients.
We connect marketing strategies, user experiences and interface designs to help clients think beyond the ordinary. The Best Web Design team tracks and measures performances and reports on them. Clients can use this report to help them make informed decisions. Online marketing is always changing, and it is important to adapt to the latest trends and technology.
We specialise in product strategy, planning, and designing at Best Web Design. Our team works with you efficiently to create a user experience that your customers can relate to and lead to a higher user adoption rate and onboarding. Excellent UI and UX would be the difference between success and failure; our goal is to deliver the best value on each project. With the price of one employee, a customer can have an entire team that is agile, fast, and meticulous in our work at Best Web Design.