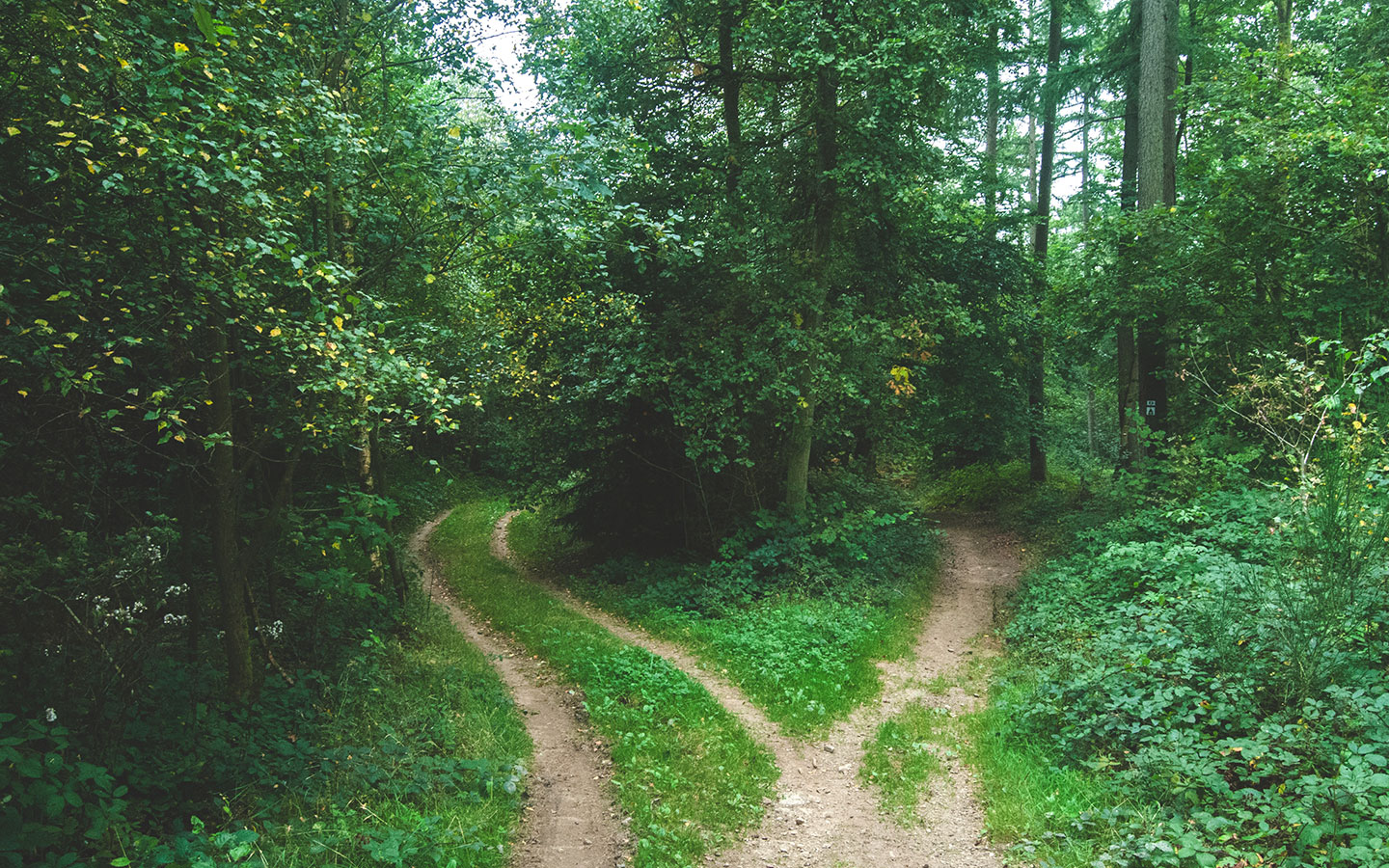 Design Thinking: Introduction
July 31, 2019
Design Thinking: Obstacles vs Problem Solving
July 31, 2019
Develop new ways of thinking
Einstein was certainly right — we can't solve problems by using the same kind of thinking we used when we created them.
In addition, with the rapid changes in society, the methods we have previously used to solve many of the problems we face are no longer effective. We need to develop new ways of thinking in order to design better solutions, services and experiences that solve our current problems.
Design thinking steps in with a bold newly systematized and non-linear human-centred approach. This will help designers radically change how we go about exploring problems and creating solutions to those problems.
The problems designers, business owners, and engineers face today are in a whole new level of scale compared to the challenges we've faced in the past few decades.
In a largely globalized world, where the changes in economic and natural resources can be felt halfway around the globe, our challenges are becoming more intertwined with the systems that connect us all.
"A purely technocentric view of innovation is less sustainable now than ever, and a management philosophy based only on selecting from existing strategies is likely to be overwhelmed by new developments at home or abroad. What we need are new choices—new products that balance the needs of individuals and of society as a whole; new ideas that tackle the global challenges of health, poverty, and education;

new strategies that result in differences that matter and a sense of purpose that engages everyone affected by them. It is hard to imagine a time when the challenges we faced so vastly exceeded the creative resources we have brought to bear on them." – Tim Brown
Which Problems Can Design Thinking Help us Solve?
One of the first questions people ask when hearing about Design Thinking is, "What is Design Thinking best used for?"
Design Thinking is suited to addressing a wide range of challenges and is best used for bringing about innovation within the following contexts:
---
Redefining value
Human-centred innovation
Quality of life
Problems affecting diverse groups of people
Involves multiple systems
Shifting markets and behaviours
Coping with rapid social or market changes
Issues relating to corporate culture
Issues relating to new technology
Re-inventing business models
Addressing rapid changes in society
Complex unsolved societal challenges
Scenarios involving multidisciplinary teams
Entrepreneurial initiatives
Educational advances
Medical breakthroughs
Inspiration is needed
Problems that data can't solve
---
A Holistic approach to Challenges
Design Thinking is best suited to addressing problems where multiple spheres collide, at the intersection of business and society, logic and emotion, rational and creative, human needs and economic demands and between systems and individuals.
We would most likely not require Design Thinking to tackle tame problems — that is, problems that are simple and that have fixed and known solutions — unless we were seeking a novel or innovative means to solving the problem with a different desired goal than the typical available solutions.
It's NOT Just a Process or Set of Steps
However, Design thinking is not necessarily only to be understood as a process or method for solving a set-in-stone collection of problems. It is also a mindset that can be applied in almost any scenario where innovation or thinking differently is required.
It can also be combined with other methodologies, business strategies, social innovation models, and management practices. It's something that changes depending on its context and can use tools and techniques from other disciplines.
It's About Human-Centred Innovation
Design Thinking works best where we need to make human sense of things, approaching challenges in ways that best suit human needs regardless of the scale or authority of the challenge.
A conformist, controlled, technical or linear approach is no longer able to grapple with the newly complex and sensitive needs of modern society.
It starts with an intention, a desire, a need or yearning towards a better situation or state. We have no way of knowing whether this is a mere dream or a practical and viable path to take. Design Thinking gives us the tools to explore What Could Be.
As Bruce Mau, founder of the Massive Change Network, put it:
"It's not about the world of design, but the design of the world".
– Bruce Mau
---
Cope with Disruptions in Society
Since the disruptions in human development caused by the Industrial Revolution, analysts have been strategizing ways of streamlining just about every business, production and economic process imaginable with the aim of extracting the maximum benefit from the least amount of time and resources.
While this may have had some degree of success on the level of productivity and efficiency, the recipe to that much-needed innovation within all sectors has been somewhat of a conundrum.
This is where Design Thinking steps in with a bold new human-centred approach at radically changing how we go about exploring problems and finding solutions to those problems, helping us break out of the old moulds we've become stuck in, so as to take a fresh look at the world around us.
Besides the ongoing struggles between the analytical and creative worlds, other factors have dramatically disrupted the way we see, understand, experience, and interpret the world around us. Technology is developing at such a rapid pace that job descriptions can barely keep up, let alone entire industries. Consumers demand much more now that they are constantly switched on, always informed, and obsessively sharing everything with their networks.
Focus on Humans, Not Users
In order to remain relevant, companies and organizations are also fighting a battle for attention on an unprecedented level. Besides the constant scrutiny and accountability, information overload is also reaching its peak. People are increasingly seeking out those products, services, and organizations that they personally connect with on a meaningful level.
Many people are selecting the few options that speak directly to their human needs and experiences. This has driven Human-Centred Design and Design Thinking approaches of all types to mushroom in the last few years. Approaches to business and social innovation are increasingly looking for alternatives to the old models of adding value, by focusing on human needs and experience as primary motivating factors.
Innovative solutions need to be found that can keep up with massive disruptions affecting Human Resources, Energy, Sustainability, Education, Economic Constraints, Political Instability—these large, systemic and complex problems with capital letters—and a whole plethora of other challenges which existing strategic and management practices and processes are unable to pick apart.
The Take Away
The challenges organizations and countries face today are much more complex and tricky than the ones we faced a few decades ago. Part of the reason is globalization, which brought together different agents across the globe into an interconnected web of systems that affect one another.
To solve these new, complex problems, Design Thinking steps in with a bold and newly systematized, non-linear human-centred approach. Design Thinking allows us to adopt a human-centred perspective in creating innovative solutions while also integrating logic and research.
In order to embrace Design Thinking and innovation, we need to ensure that we have the right mindsets, collaborative teams, and conducive environments. When we align our mindsets, skills and environments, we are able to create innovations that allow us to survive the disruptions we might face in the near future.
Keep in mind a deep desire to create a better situation for the world around us, and start creating a better world for yourself and the world.