NEDBANK
We are changing good banking behaviours
With Nedbank Greenbacks
---
A loyalty rewards programme shouldn't be just about points.
Customer Experience Analysis
The Challenge
The Nedbank Loyalty and Rewards programme, also known as Greenbacks, has been around for many years. Leading South African banks are more aware of what rewarding their clients means for the longevity of their business. It's not surprising that these banks want to stay competitive and invest in building their Loyalty and Rewards programmes for their clients.
Nedbank's Greenbacks programme has been fulfilling its customer's needs for years but felt that differentiating itself from the market is an excellent way to stand out. There are so many features most customers don't even know about –How do we get more out of it?

We knew –that changing a "Big programme" wouldn't be easy. Of course, there'll be loads of red tape, business requirements, legacy systems and proving that migrating existing customers to change how they see money and rewards doesn't seem easy.
The Strategy
Let's not try and reinvent the wheel. We take a different perspective. Customers want to be rewarded, and Nedbank wants customers to see money differently. So, how do we reward good banking behaviour? We utilise core features from the Greenbacks programme to educate, encourage and nurture better banking behaviours.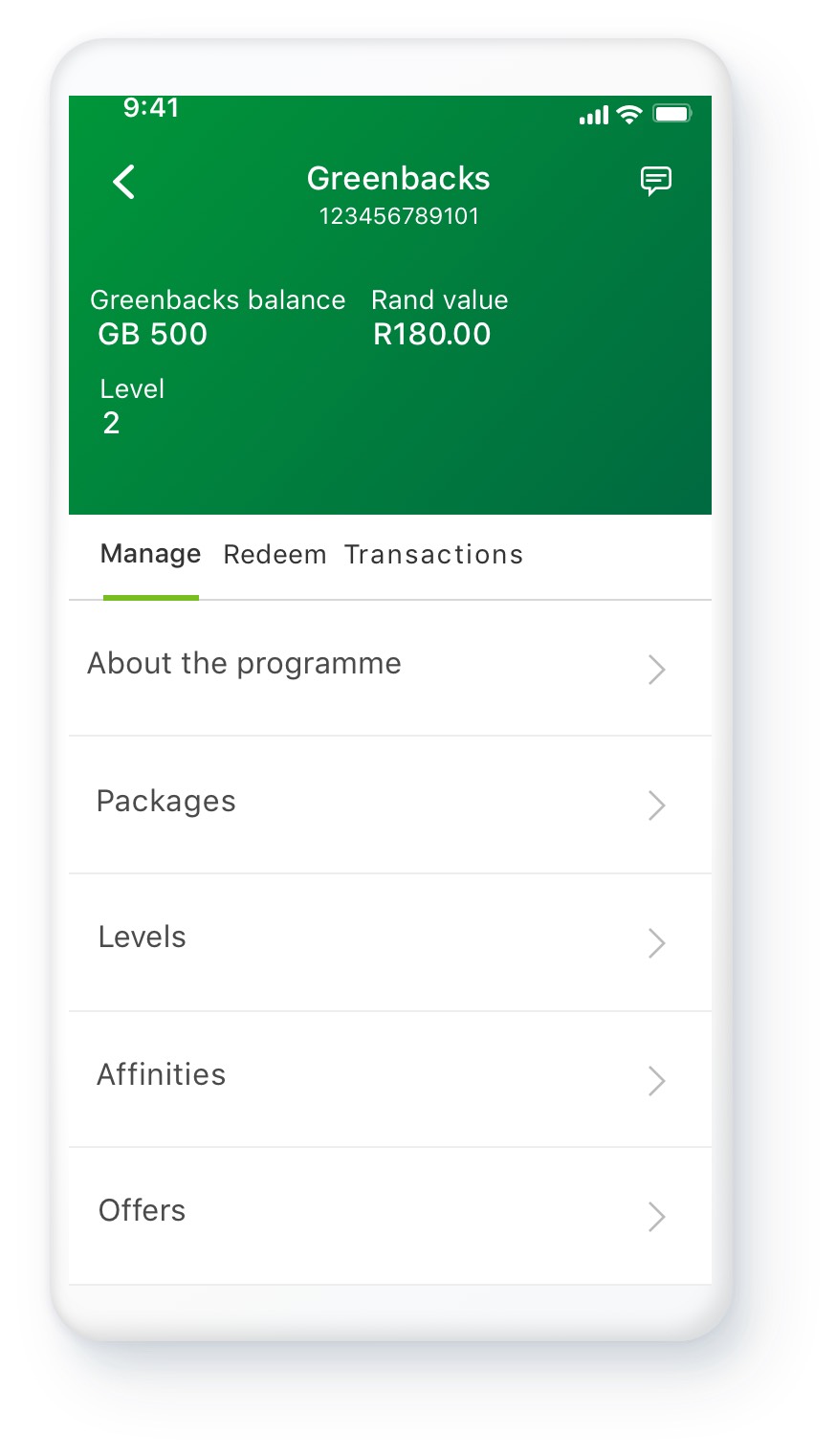 The Solution
While aligning with business requirements and utilising existing technical functionality, we've aimed to simplify our interface. Decreasing reading time with less bank jargon whilst crafting easier-to-understand experiences that nudge clients towards better banking habits seemed the best way forward.
We started by better understanding what the programme is about, how customers see the current programme and what other banks are doing to solve customer pain points with Product Research. This allowed us to identify the low-hanging fruit for quick solutions before understanding how we plan to deal with the higher-hanging fruits during our customer experience analysis process.
Our interpretation allowed the team to envision the ideal customer experience. Characterising various personas from our research helped map out a blueprint for low-fidelity wireframes –This helped stakeholders plan, execute, and manage the production expectations.
An iterative design process led us to create a series of user-testable prototypes, validated through user testing with actual customers before our customer-centred interface was signed off for development.