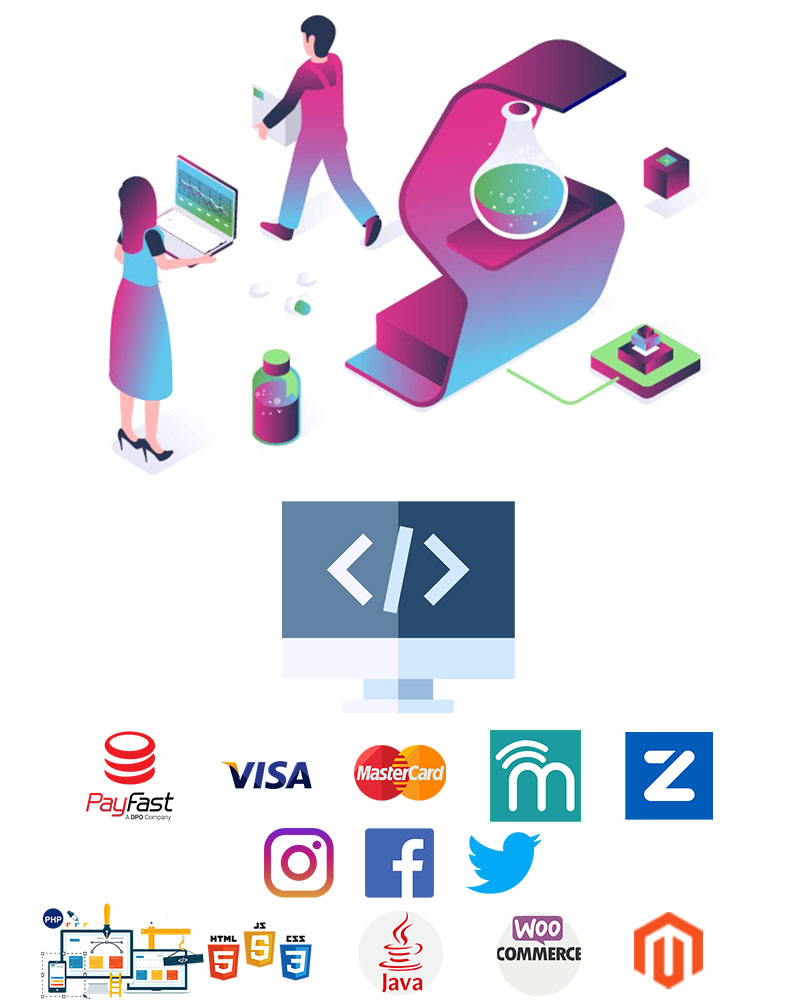 ---
Benefits Of Custom Development
In today's competitive market, it's become essential to have a web presence online. Not only does it allow customers to reach you easier and quicker, but it also legitimises your business and showcases your products and services to people urgently in need of them.
Custom websites are designed and built with your specific goals and needs in mind. They allow you to support your established brand consistently without any limitations on graphics and functionality.
Custom web sites are adaptable |
The great thing about going the custom route is that custom-built sites are flexible and can grow together with your brand. Another major beneficial factor is that custom sites are built with a customer-centric design approach, which will help your visitors connect with your brand and navigate your site with ease. To retain your Market Share and stay competitive your business requires adapting and digital transformation will help secure your future footprint in the digital era.
Custom Web Development
---
If you want to be unique, take the custom web design route. Whether designing a website or creating custom web development, always remember to focus on your target audience. Use a system that is both scalable and flexible, allowing you to welcome larger traffic flows and add new functions to your existing platform.
---

---
Flexibility to make changes and stay current

---
SEO friendly from the start

---
Increased brand awareness